In early February, Jacob Pressley, Grateful Trees and Bees Durham, NC owner, arborist and forester, headed out to the West Coast for three days of tree work in Sonoma, California. Jake's mission, with the assistance of the Pressley-West crew was to conduct a maintenance prune on a Heritage Valley Oak to remove deadwood, open the tree up to some additional sunlight, and untangle two limbs that had grown into each other and were rubbing.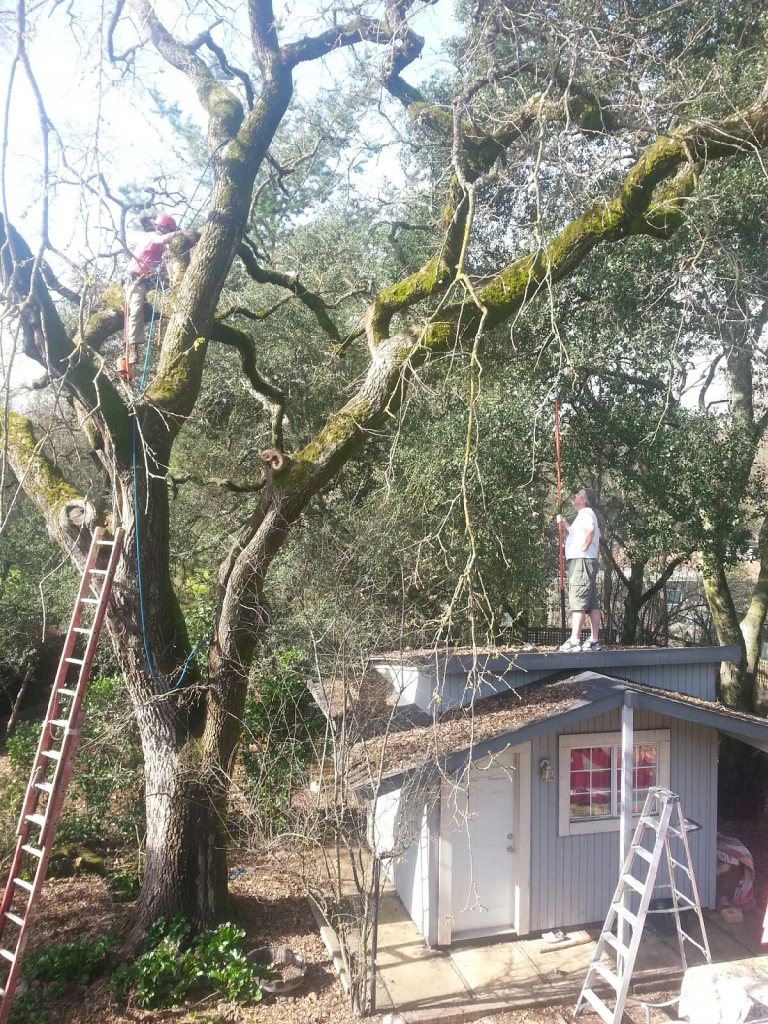 Heritage trees, also called historic, landmark, legacy, special interest, significant, or specimen trees, are individual trees that are considered an important community resource because of unique or noteworthy characteristics or values. In the case of this valley oak, its age and size make it a wise community elder who deserves special love and care.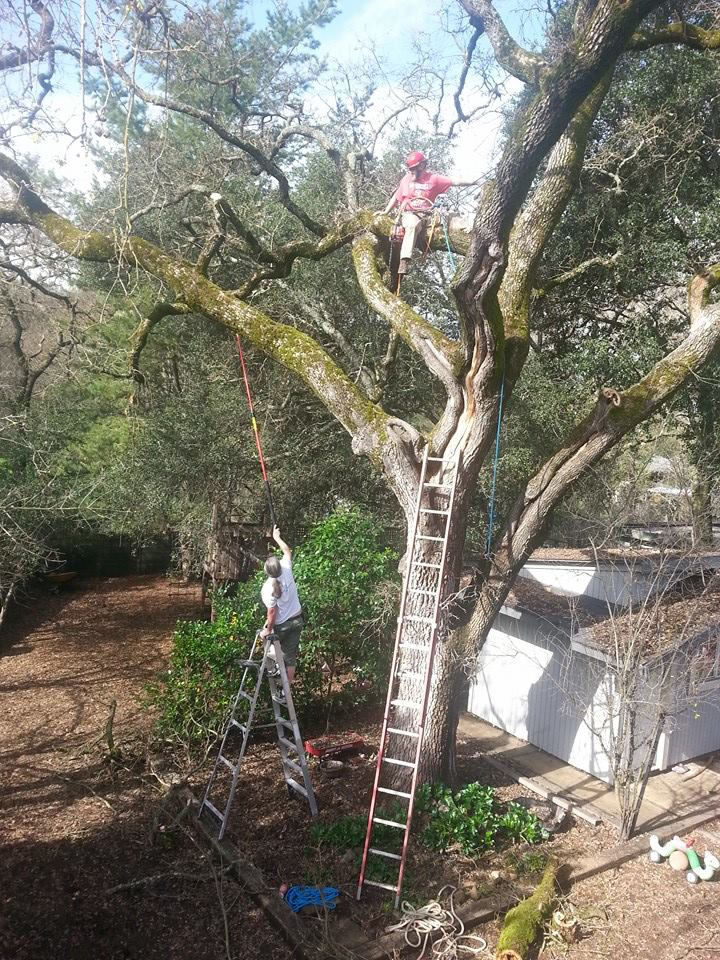 It's important to conduct tree pruning before trees have leafed out.  Given the truth "who can the weather command?" there's a fairly large window in any locale for the Spring leaf out process, which is also tree species dependent.  When we headed to California it was definitely fingers crossed we'd arrive on time. This year in Sonoma, Spring came a week after Grateful Trees and Bees finished their pruning services.  Love a job where Mother Nature colludes!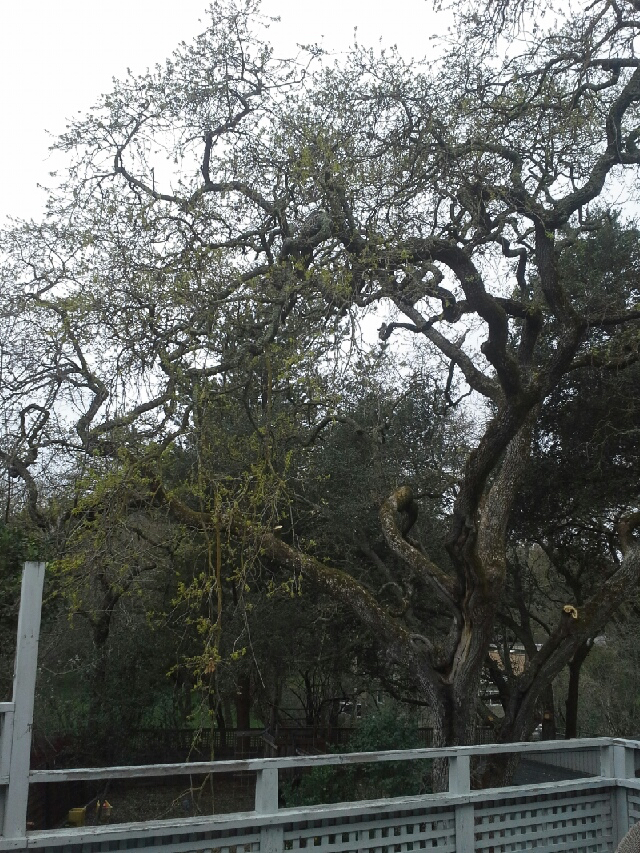 This work would not have been possible without the many great folks who helped out over the course of this three-day tree job.  To each of you who hauled and stacked round logs, hauled brush, chipped brush and most importantly fed and watered and hosted Jake in West Coast love and style — THANK YOU!  We're even pretty chill with the new Stetson . . . .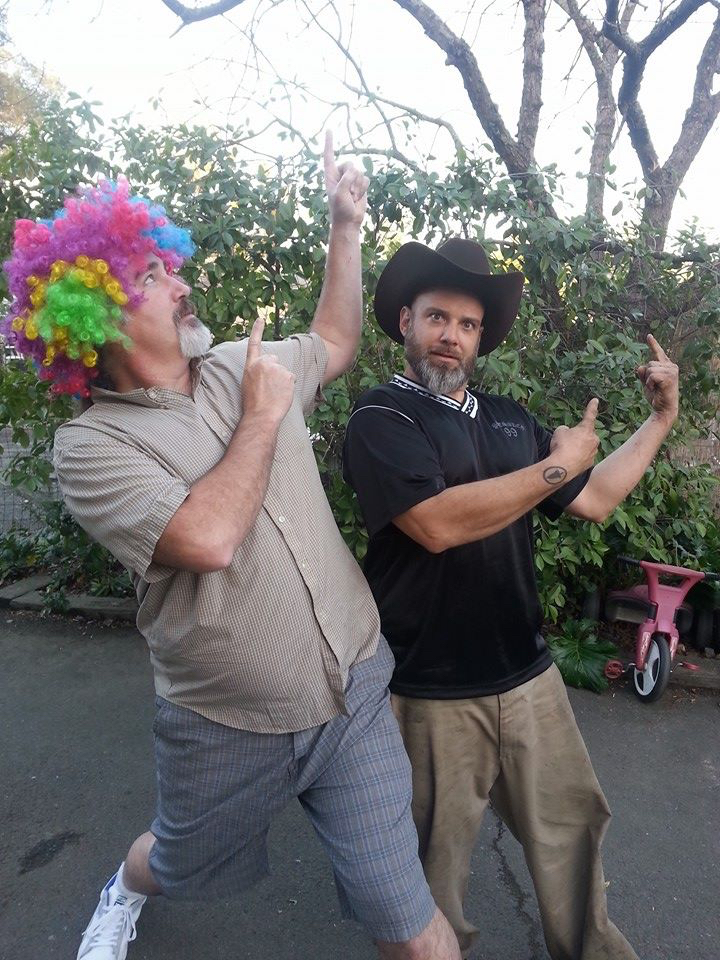 © 2015 Grateful Trees & Bees