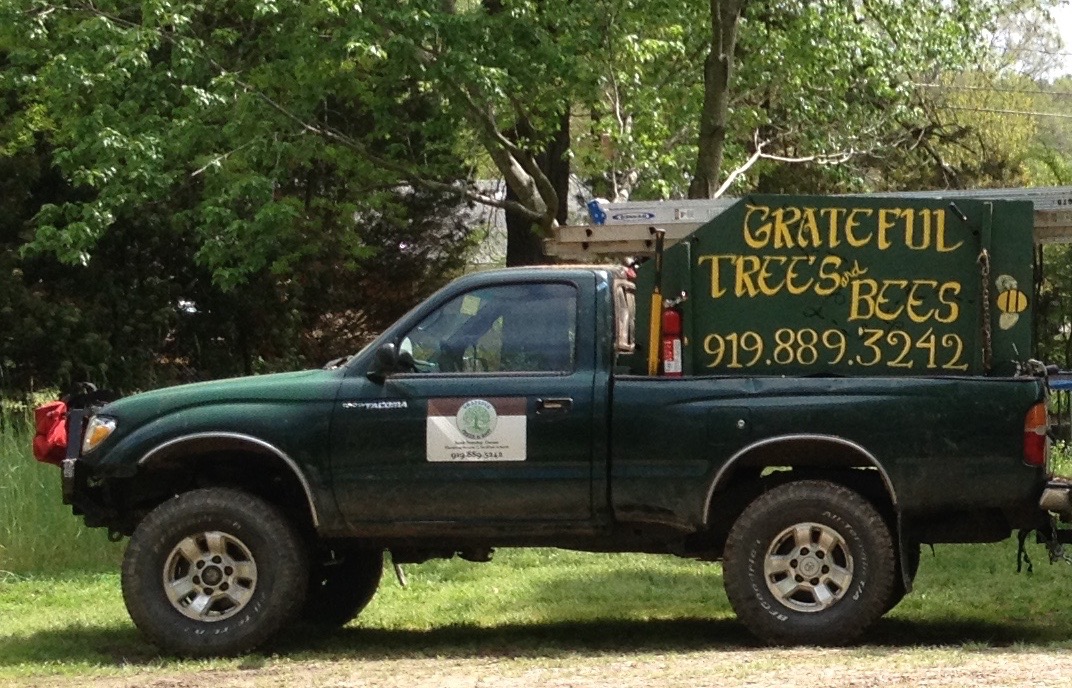 43,560 Square Feet Is A Lot Of Room For Enterprise
Grateful Trees and Bees is proud to serve Durham, Chapel Hill and the surrounding Triangle with professional services designed to enliven your land. We offer a full array of tree care, consulting forestry, timber sales, and beekeeping mentorship and hive maintenance.
43,560 Enterprises, LLC is the parent company of Grateful Trees and Bees.  43,560 represents the number of square feet in an acre.  Describing the acre or half-acre most Americans live on in square feet makes it sound as big as it feels to us most days.  At GTB, we believe each backyard can play a role in bringing American culture back into symbiosis with Nature.
It is our honor to help you optimize plant and tree growth on your property.  Whatever your land intentions, Grateful Trees and Bees can design a service package to help you achieve your goals.
Urban Forestry
While on a yard tree examination of a single tree, it became clear to Grateful Trees & Bees owner, Jake Pressley,  that in the urban setting it is imperative not to lose sight of the forest for the houses.
The trees in your yard are connected to the trees in your neighbors' yards, to the trees in the local park, and to the trees in the median of the road.  All of those trees together comprise the urban forest. In the urban environment each tree has a vital role to play in the health of the overall ecosystem.
In North Carolina we are still blessed to enjoy vast green spaces and forest lands.  Yet little by little, human construction erodes our green landscape.  New subdivisions clear cut and strip the land instead of situating homes amidst existing tree stands and retaining vital top soil.  The black tar of our parking lots covers places where trees formerly thrived.
Nature, however, is nothing if not remarkably regenerative.  Landowners with a stewardship mindset can give her a helping hand, and make a positive contribution to the ecosystems we all share.
Contact us to request a free, custom quote.